Council Members
The 13-member CRNS Council comprises nine members elected from the CRNS registrants (including seven Members-At-Large from seven regions of the province, the President, and President-Elect), three government-appointed public representatives and the regulator's Executive Director (a non-elected, non-voting position).
Term: 2023-2025
Moni Snell, NP, began a lifelong nursing career in 1979 at the Regina General Hospital. For 39 years, Moni practiced as a bedside/transport nurse, nursing educator and Neonatal Nurse Practitioner in the NICU.
Moni believes nurses need to remain relevant, skilled and independent. We need to adapt and grow with rapidly changing health care advances. Regulation of nursing practice for public interest and safety is a vital and critical role of a regulatory body. We cannot allow outside agencies or groups to regulate our scope of practice. We must state clearly to the public what we do and how we improve their health outcomes. As professionals, we are responsible for regulating our practices and not allowing those outside the profession to tell us what that looks like.
Phone: 306-581-1051
Janna Krismer, RN
President-Elect
Term: 2023-2025
Janna Krismer, RN, has been practicing since 2011, specializing in Oncology, Hematology and Bone Marrow Transplant but has worked in various wards and positions throughout. She was deployed to the COVID Test and Assessment Centre, where she became Charge Nurse for the pandemic. She was accepted as the Central Intake Coordinator for Continuing Care, Primary Health Care, and Transitional Care Beds, where she is currently employed at Saskatoon City Hospital.
It is no secret that there are multiple challenges facing our health care system. Janna feels responsible for doing her part, which she believes comes from the education and guidance of new RNs, hence her desire for this position. She is passionate about being a Registered Nurse; it is not what she does but who she is.
Phone: 306-359-4233
Doug Finnie
Public Representative
Term: 2021-2024
Doug Finnie has served in various leadership roles with Royal Bank and Canadian Western Bank in Saskatchewan, other provinces, and the United States. He has extensive leadership and board experience with Saskatchewan charitable, cultural and business development organizations. He was the Executive Director of Leadership Saskatoon and served on the Saskatchewan Cancer Agency board.
Doug has experience on the Discipline and Professional Practice Committees of the Chartered Professional Accountants of Saskatchewan. He was a Public Representative with the Saskatchewan Dental Assistants Association.
In addition to the CRNS, he is also a Public Representative with the Saskatchewan College of Physical Therapists.
Phone 306-280-5200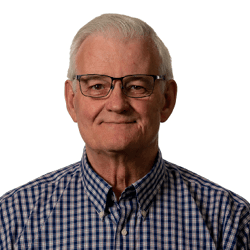 Gaston de la Sablonniere
Public Representative
Term: 2023-2026
Gaston de la Sablonniere had been involved with the public almost all his life. Gaston retired from the RCMP in 1996 as an instructor at the RCMP Depot in Regina, SK. Since then, Gaston and his wife have owned and operated their sign shop until they decided to close the company in 2020 after 24 years.
While operating his business, Gaston was involved in several appeal boards. Gaston also served as a representative on several professional associations. Gaston's involvement in the boards of directors, administrative tribunals, and professional associations is aimed at answering the public's needs and understanding applicable laws and legislation through their proper applications.
Phone 306-539-3838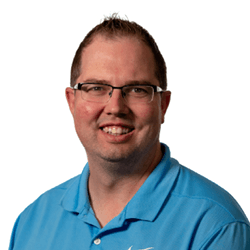 Ryan Klassen
Public Representative
Term: 2023-2026
Ryan Klassen currently serves as the Chief Legal Officer for the Brandt Group of Companies and has responsibility for all legal matters for Brandt globally. In his role, Ryan has assisted Brandt in its growth across Canada and by expanding into the United States, Australia and New Zealand. Before his role at Brandt, Ryan was an in-house counsel at Viterra Inc. and an associate counsel at MacPherson Leslie & Tyerman LLP (now MLT Aikins LLP).
Ryan previously served as a Public Representative on the Saskatchewan Association of Medical Radiation Technologists and the board of directors for Junior Achievement.
Phone 306-359-4233
Mariam Nganzo, RN
Member-at-Large
Term: 2023-2025
Region: 1
Mariam Nganzo has over 20 years of progressive experience in registered nursing, holding various roles in Alberta and Saskatchewan. Before her current role, she worked in Alberta as a researcher at the University of Calgary, as an instructor with the Saskatchewan Collaborative Bachelor of Science in Nursing at the University of Regina, and as an RN in different units at Dr. F. H. Wigmore Regional Hospital, including float pool, ER, medical/surgical, and home care). Mariam works with Saskatchewan Polytechnic as a Faculty Member for the Registered Nurse Bridging Program for Internationally Educated Nurses (RNBP-IEN, formally ONCIEN) in the School of Nursing.
Her vast experience, knowledge and roles in the registered nursing profession, teaching and leadership motivated her to join the CRNS Council.
Phone: 306-684-1930
Alison Morris, RN
Member-at-Large
Term: 2023-2025
Region: 2
Alison has been nursing for over 30 years in rural southeast Saskatchewan. She graduated with her Diploma in Nursing from SIAST in 1992. She has witnessed the sea of change in health care, starting under a local hospital board in an acute/LTC facility to the present LTC/stable outpatient department under the SHA.  She is passionate about maintaining professional standards during agency transitions and staffing challenges.
Alison believes that nurses' mentorship is critical to maintaining standards and RN retention. She has precepted and mentored students, grad nurses, IENs and new hires.
She is honoured to represent rural Saskatchewan and LTC nurses on the CRNS Council.
Phone: 306-359-4233
Natalie Thiessen, RN
Member-at-Large
Term: 2022-2025
Region: 3
Natalie Thiessen has been an RN since 2012 and is currently practicing in multiple domains of registered nursing practice; as an educator for Saskatchewan Polytechnic's Critical Care Nursing program, in clinical practice in various acute care settings, as a nursing research assistant at Athabasca University, and now in leadership on the CRNS Council.
Natalie graduated with a Master of Nursing from Athabasca University in the spring of 2022. As part of her degree, Natalie's thesis research examined how self-employed RNs are regulated across Canada. This stimulated her desire to learn more about registered nursing regulation and represent the professional voice on the CRNS Council.
Phone: 306-359-4233
Mary Ellen Walker, RN
Member-at-Large
Term: 2021-2024
Region: 4
Mary Ellen Walker has been an RN for 13 years and has practiced in rural acute care, rural home care and rural community health positions. Mary Ellen has also worked as a Teaching Assistant for undergraduate and graduate-level classes at the University of Saskatchewan.
Mary Ellen completed her Master of Nursing in 2013 and her Ph.D. in Nursing in 2020, with her research exploring the influence of the political economy on health. Currently, Mary Ellen works as a Diabetes Nurse Clinician and a Tuberculosis Nurse Clinician in Saskatoon. She has a passion for nursing research and has been involved in research terms that have addressed various health issues, including homelessness, child health and mental health interventions.
Mary Ellen is excited to collaborate with the other CRNS Council members to serve Saskatchewan's nurses.
Phone: 306-359-4233
Leah Thorp, RN
Member-at-Large
Term: 2022-2025
Region: 5
Leah Thorp acknowledges that nurses within all practice areas contribute to a healthy and vibrant population. She believes the future is optimistic and that nursing will be at the forefront of the observed societal changes within the dynamic health care system.
Leah is the Perinatal Outreach Education Program Coordinator, where she can share her passion for perinatal and obstetrical care. She is also a point-of-care nurse in the Labour and Birth Unit at the Regina General Hospital. Also, she educates undergraduate nursing students as a clinical instructor at the University of Saskatchewan. Her other nursing experiences have concentrated on critical care, medicine, and interprofessional education.
Leah received her BScN in 2001 and her Master of Nursing in 2016 from the University of Saskatchewan. She is keenly interested in research on simulation education, patient and family-centred care, perinatal loss, and indigenous health.
Phone: 306-530-2368
Joelynne Radbourne, NP
Member-at-Large
Term: 2021-2024
Nursing Practice Area: advanced practice nursing or direct care nursing
Joelynne Radbourne is a Nurse Practitioner currently working in Fort Qu'Appelle, specializing in Women's Health. Her professional career started as a Registered Nurse in 2012 before completing her graduate degree from the University of Saskatchewan in 2018 to become a Nurse Practitioner. She is passionate about providing safe, ethical and family-centred care to the people of Saskatchewan.
As a Nurse Practitioner, Joelynne practices in Primary Care. She believes in creating a supportive provider-client rapport through collaboration with an interdisciplinary approach. She is passionate about advocating for NP practice, public education and supporting interdisciplinary collaborative practice. As a CRNS Council member, she hopes to create a diverse community that supports a team-based approach from nurses of all designations, including LPN, RPN, RN and NP, and a supportive learning environment for nurses to develop strengths, skills and knowledge.
Phone: 306-359-4233
Kathy Chabot, RN
Member-at-Large
Term: 2023-2026
Nursing Practice Area: nursing education, nursing administration, policy or research
Kathleen Chabot advanced through nursing as a Nurse Attendant, Licensed Practical Nurse, completing her BScN in 2007. Her point-of-care experience includes LTC, medicine, ambulatory care, renal/dialysis, emergency, women's health/obstetrics, public health, Northern/First Nations outpost nursing, occupational health nursing, home care and as a clinical nurse educator.
Her grassroots knowledge and experience have taught her that the CRNS's mandate of public protection can only be fully achieved through collaboration within the nursing domain itself and collectively with all medical disciplines and partners. To maximize our voice and contribution in this shared responsibility, RNs must be supported as individual health care agents and as a professional organization.
Phone: 306-481-5185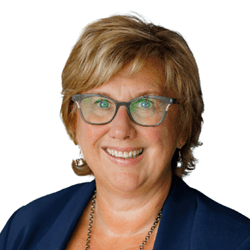 Cindy Smith, RN
Executive Director
With over thirty years of professional practice in health care settings, Cindy Smith has served in all domains of nursing, from practice and education to administration and research.
Cindy has been dedicated to nursing leadership for the last 20 years of her career. She has served as manager of Adult Rehab at Wascana Rehab Centre, manager of Neurosciences at Regina General Hospital, and as an educator and program head at SIAST. Cindy joins the CRNS leadership team from Saskatchewan Polytechnic in Regina, where she served as Associate Dean of the School of Nursing and Health Sciences since 2011. Her passion for registered nursing in Saskatchewan and across Canada is reflected in her pursuit of advancing scholarship and research in nursing education, serving on more than 30 teams, committees and councils in the last 15 years.
Following her diploma in nursing in 1985 and post-registration Bachelor of Science in Nursing in 1998, Cindy obtained a Master of Nursing in 2008 from Athabasca University.
Phone: 306-359-4233